What an absolutely amazing day that was! 225 miles in 8 and a half hours, 7 of which in the saddle, lovely places and a lot of ... well, everything, really.
8AM is not looking promising
Mud guards have the purpose in the name! Bang on time, 9AM, as predicted by the BBC, the rain stopped and I hit the road towards Great Yarmouth.
My Gear - Don't hit me!
Bike checked, fuelled and set,
she really behaves badly if the tyre pressure drops just a tad bit.

Given the 1 1/2 hour delay induced by the weather gods, I had decided to skip the first part of the scenic route via Framlingham and to hit Great Yarmouth on a known route with good roads, A14/A143, to get to the coastal route quickly and reliably.
I could have gone across to the A140 but this is as much as a nuisance as the A12. Thanks to missing front mudguard I was still riding in rain despite the clear sky above me. If you can't see a lot it's nice to be on a big wide road that you know. Little tip: avoid running over road kill, very messy!
Whichever way, I managed to find my way to and through Great Yarmouth without electronic helpers and ... really needed a loo! And see what I found in Horsey! Just at the roadside the loveliest little spot for a rest. Parking, loo, tea room, what else to ask for?
Big parking lot and toilets behind the boats!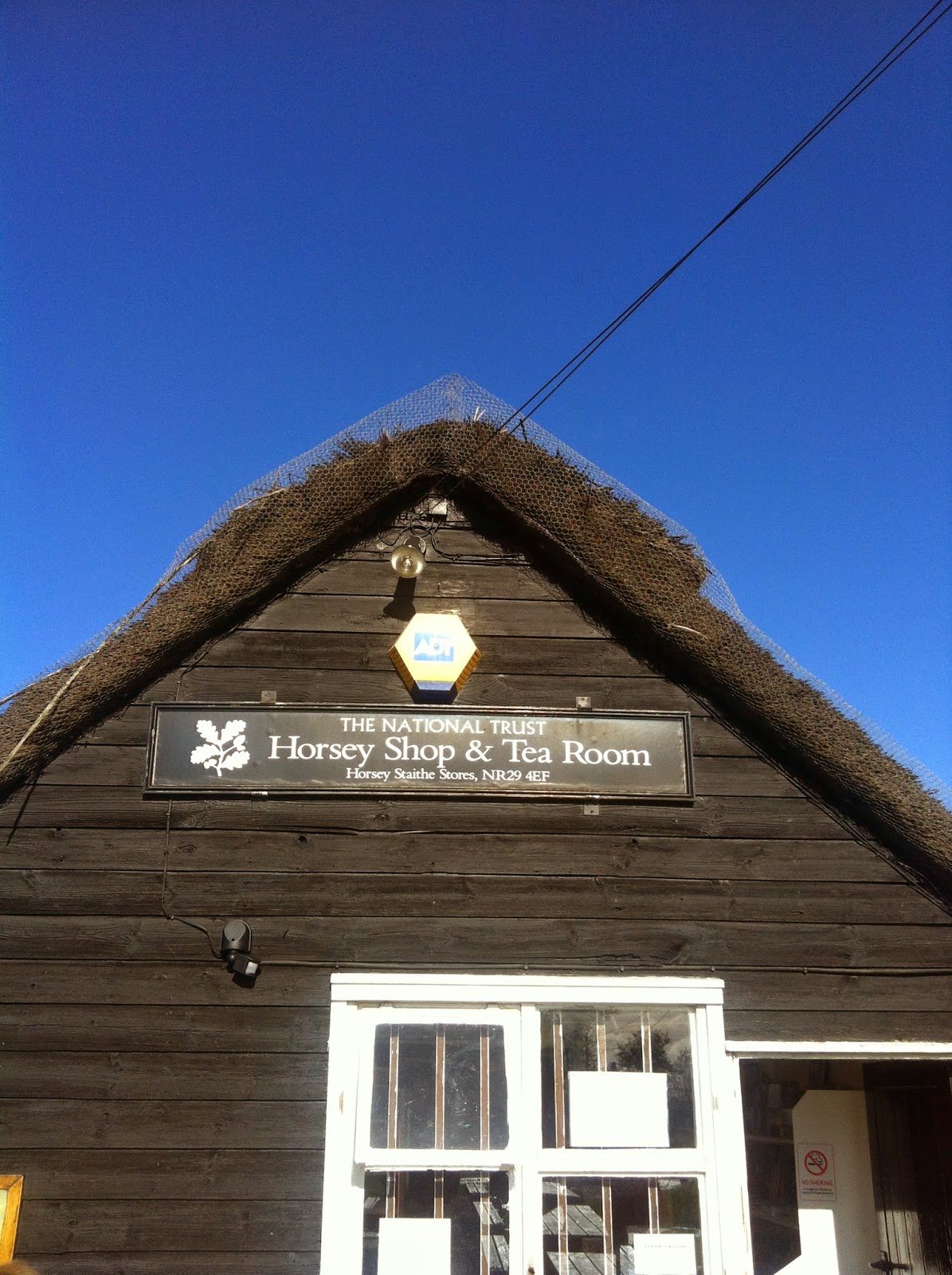 Is that blue, or what?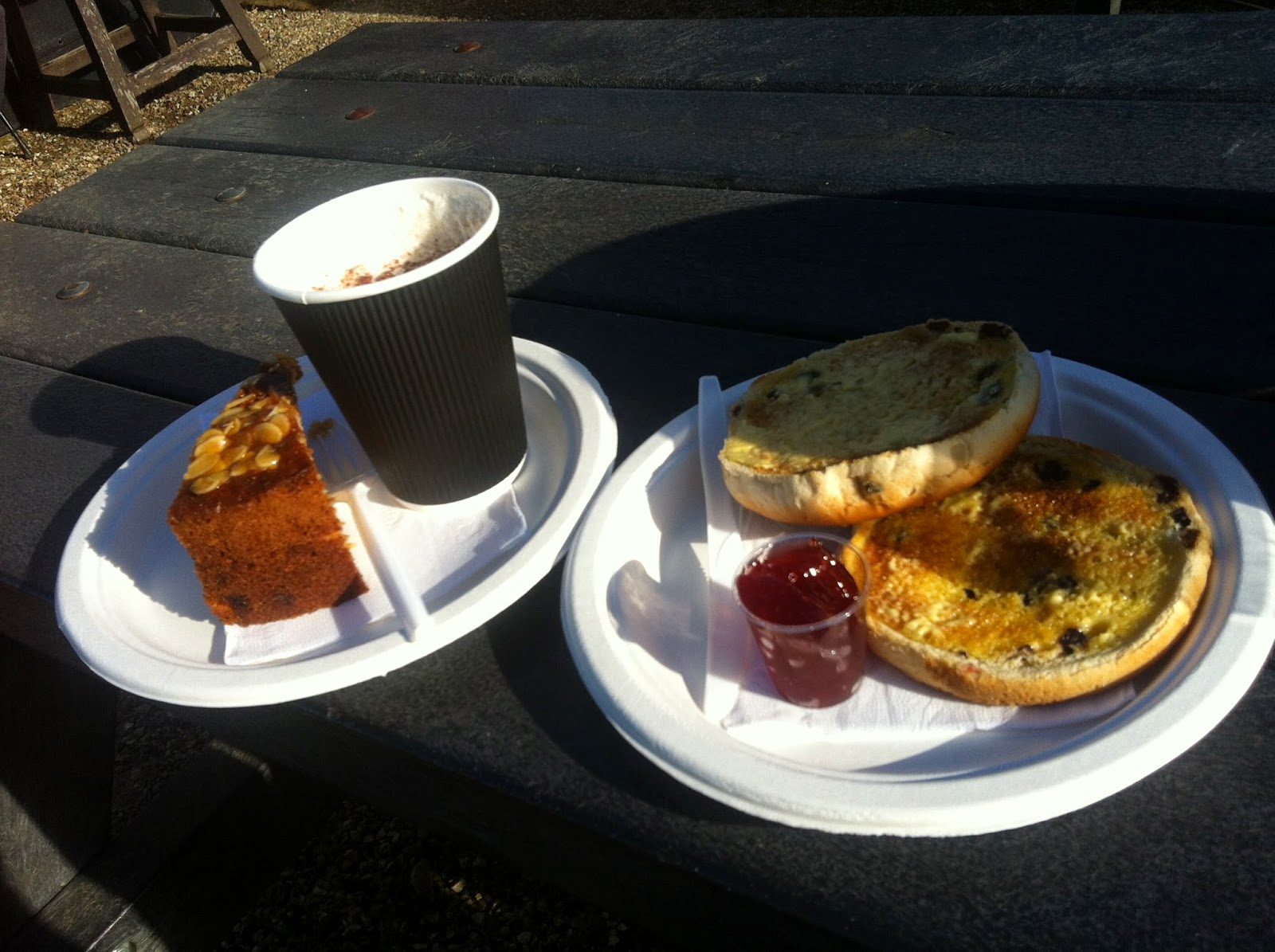 Yes! I am a bit greedy :)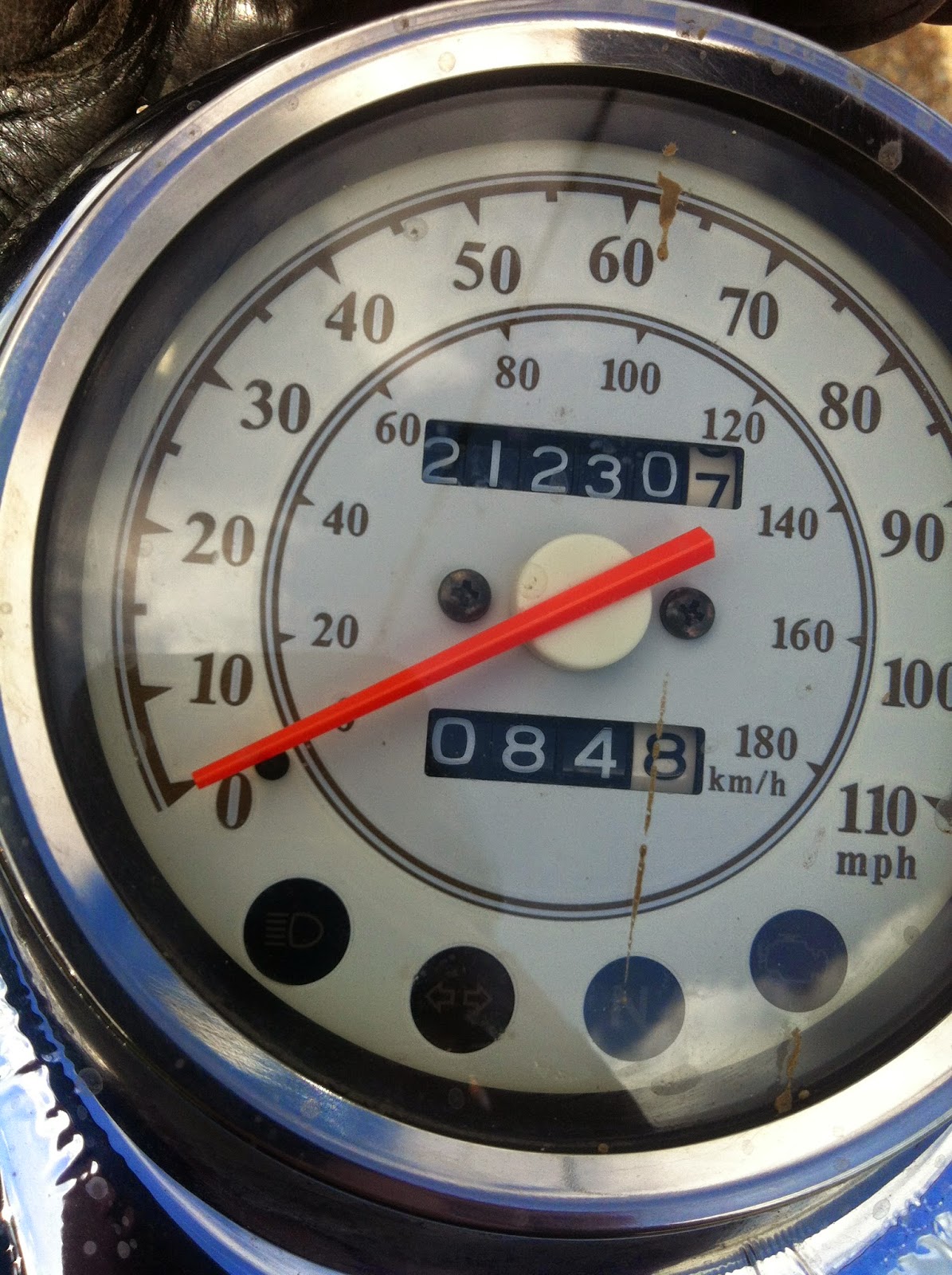 yet well deserved after 85 miles!
Refreshed and well fed I set off to Happisburg. I love lighthouses and this one is pretty. There I had the first glimpse of the see, but somehow couldn't be tickled to have a walk and a closer look. So I just took a few pictures and moved on.Roads had dried up, the ride started to be fun.
Almost threw my bike over, uneven ground and all of a sudden really strong wind - scary!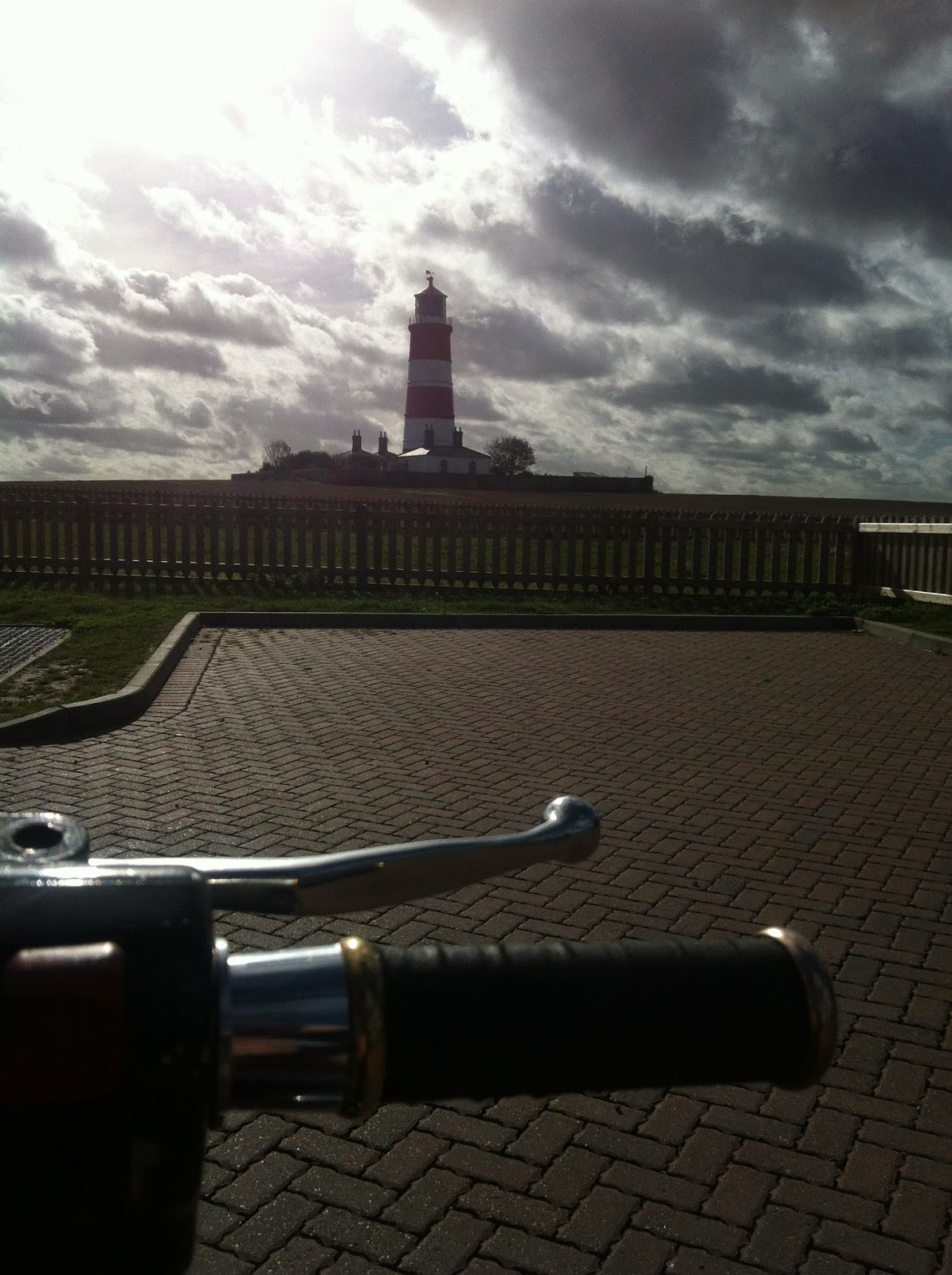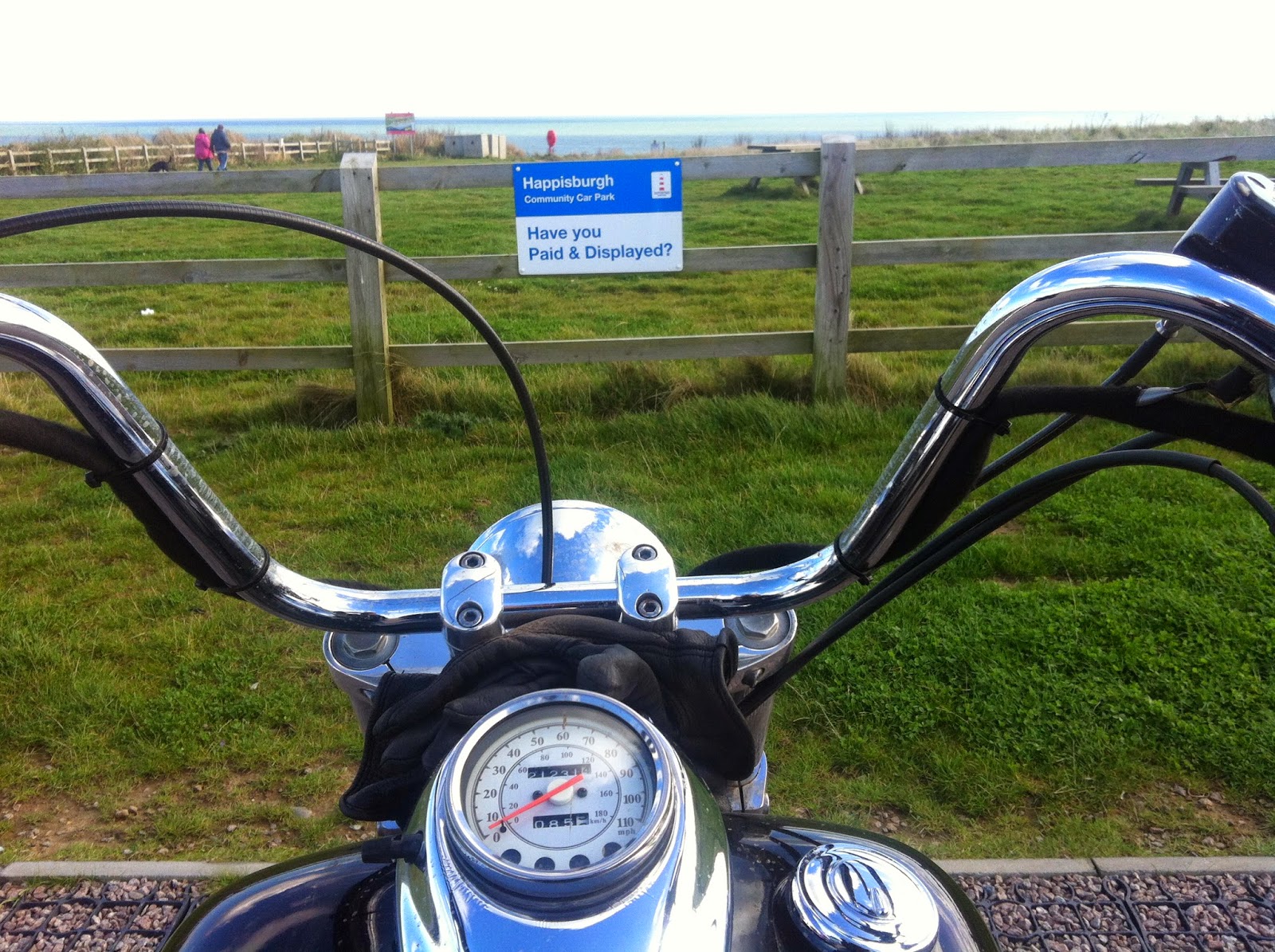 And off I went to Cromer via Bacton along the coast road. I did not expect Cromer to be so pretty and grand.One comes from the top of the hill and all of a sudden there is the most magnificent view, and nowhere to stop to take a picture, argh! I definitely will go back to Cromer some time to explore a bit more. So I just rode on towards Wells-next-the-Sea.
This entire stretch along the Norfolk coastline is absolutely beautiful but a huge challenge for me, really strong winds, tight bends, bad road surface and a lot of farm dirt. It is a really odd feeling if one nicely leans into a bend and then feels displaced by a good few inches due to a gust of wind.
Just had to stop for this idyll
Rather stiff and cold I arrived at my destination and gladly recognised it from this year's trip to a bike show. It is a lively place and having fish and chips is mandatory. Of course I obliged!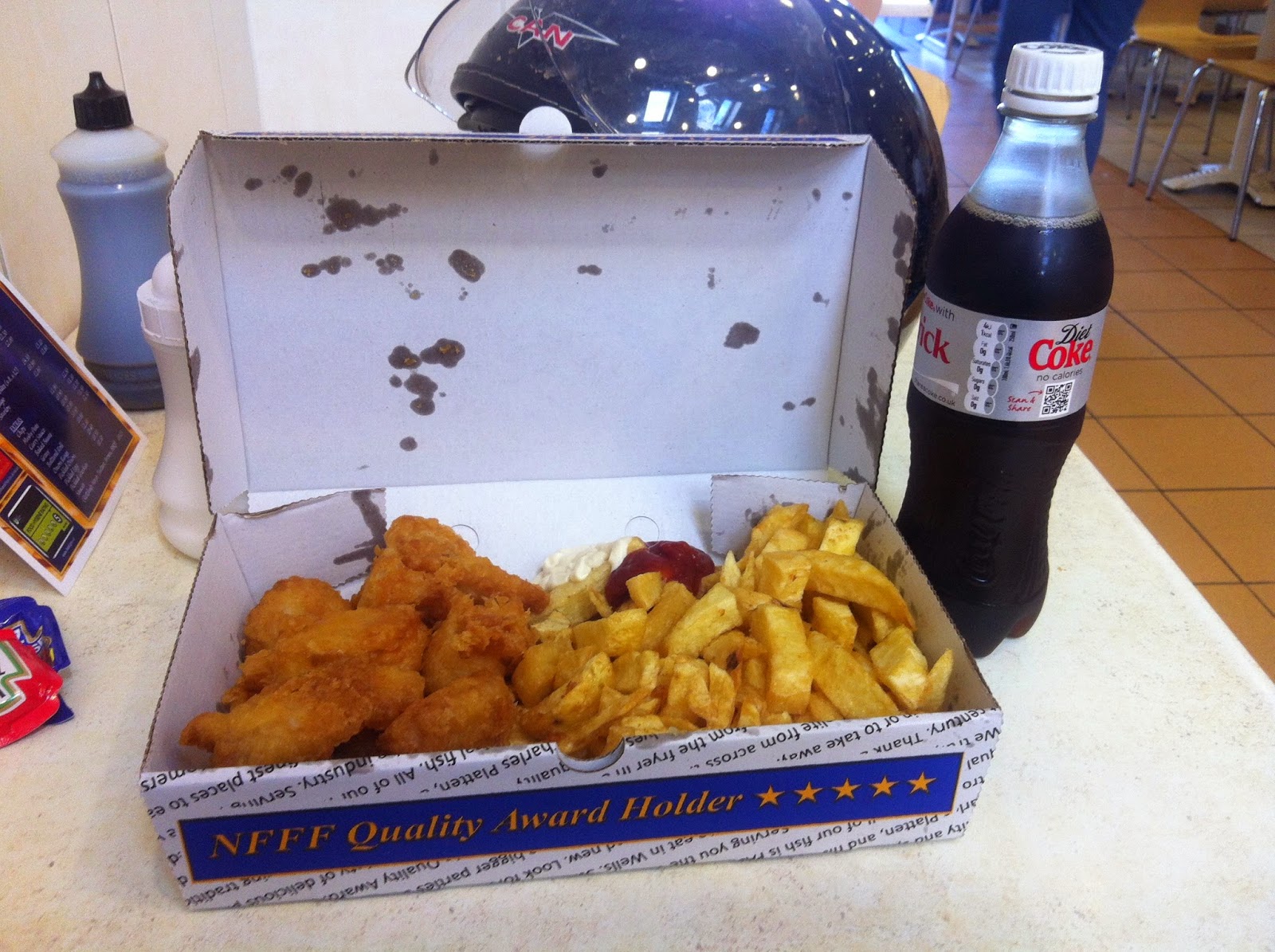 There you go!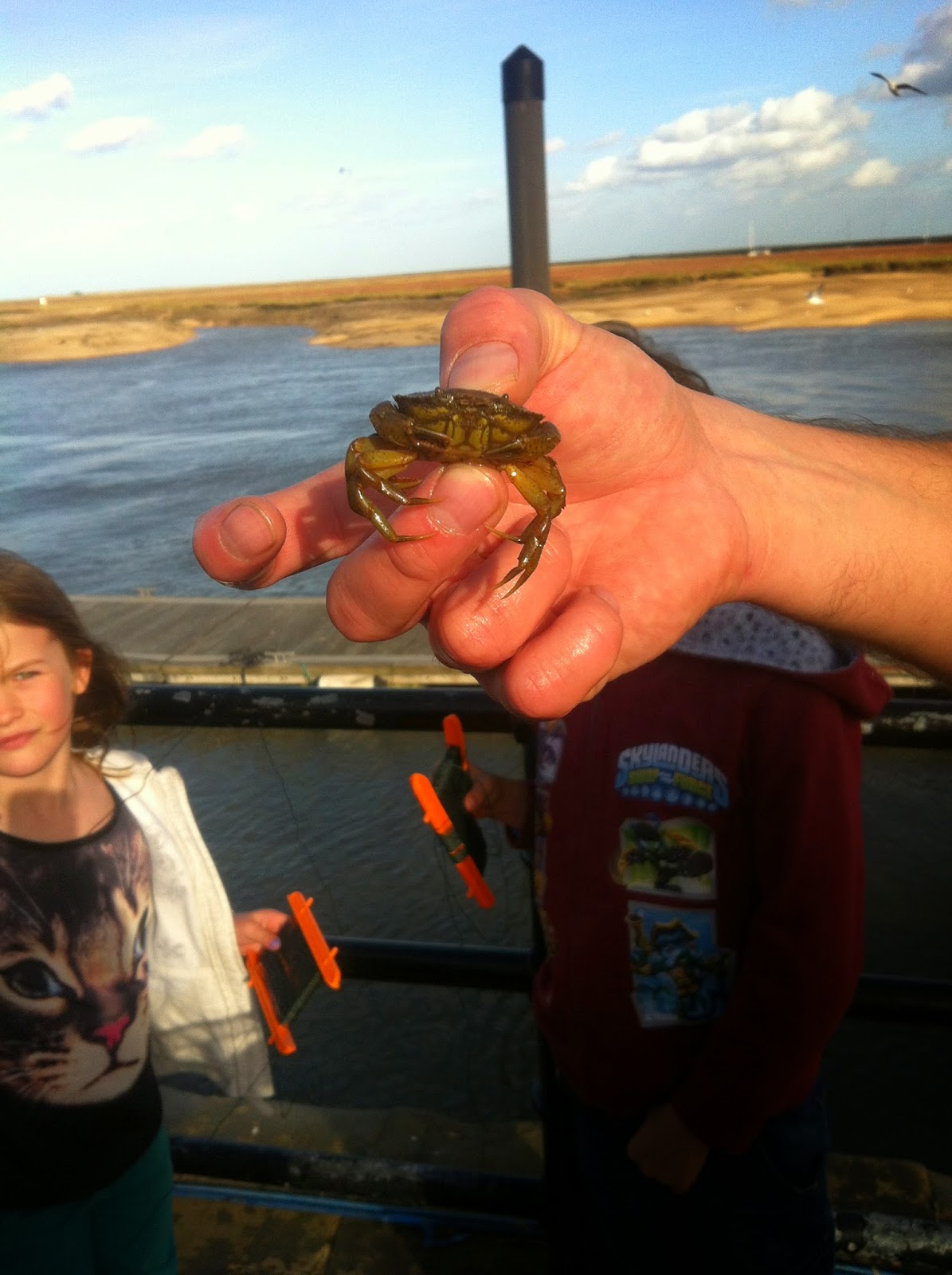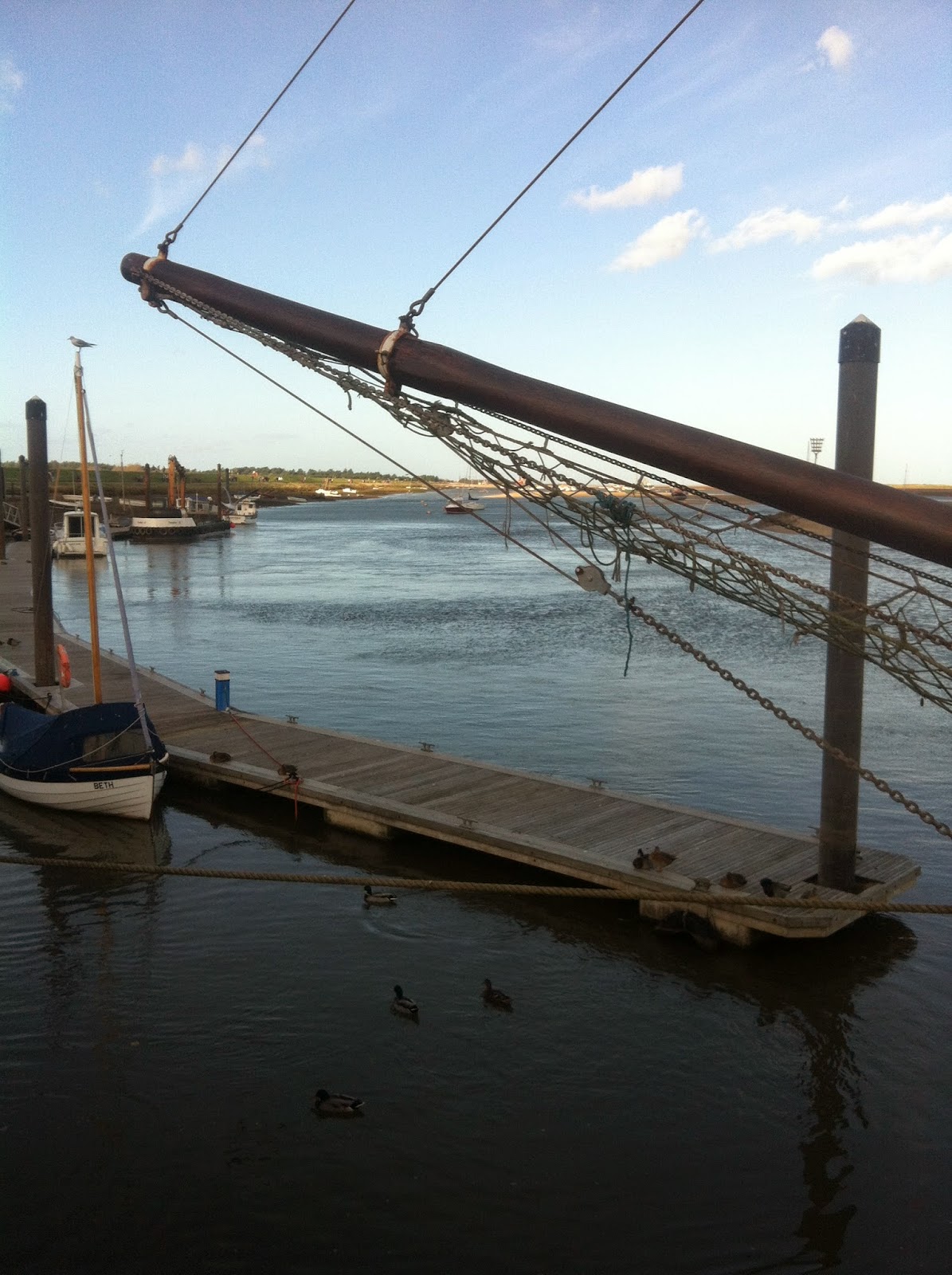 Last leg along the coast line goes to Hunstanton.Goodness me that was breezy. Loads of bikers there, and yes there is a cliff, just being on it one doesn't really realise. So a quick coffee and a muffin as antidote to the savoury food earlier and then off home for another of couple of hours ride.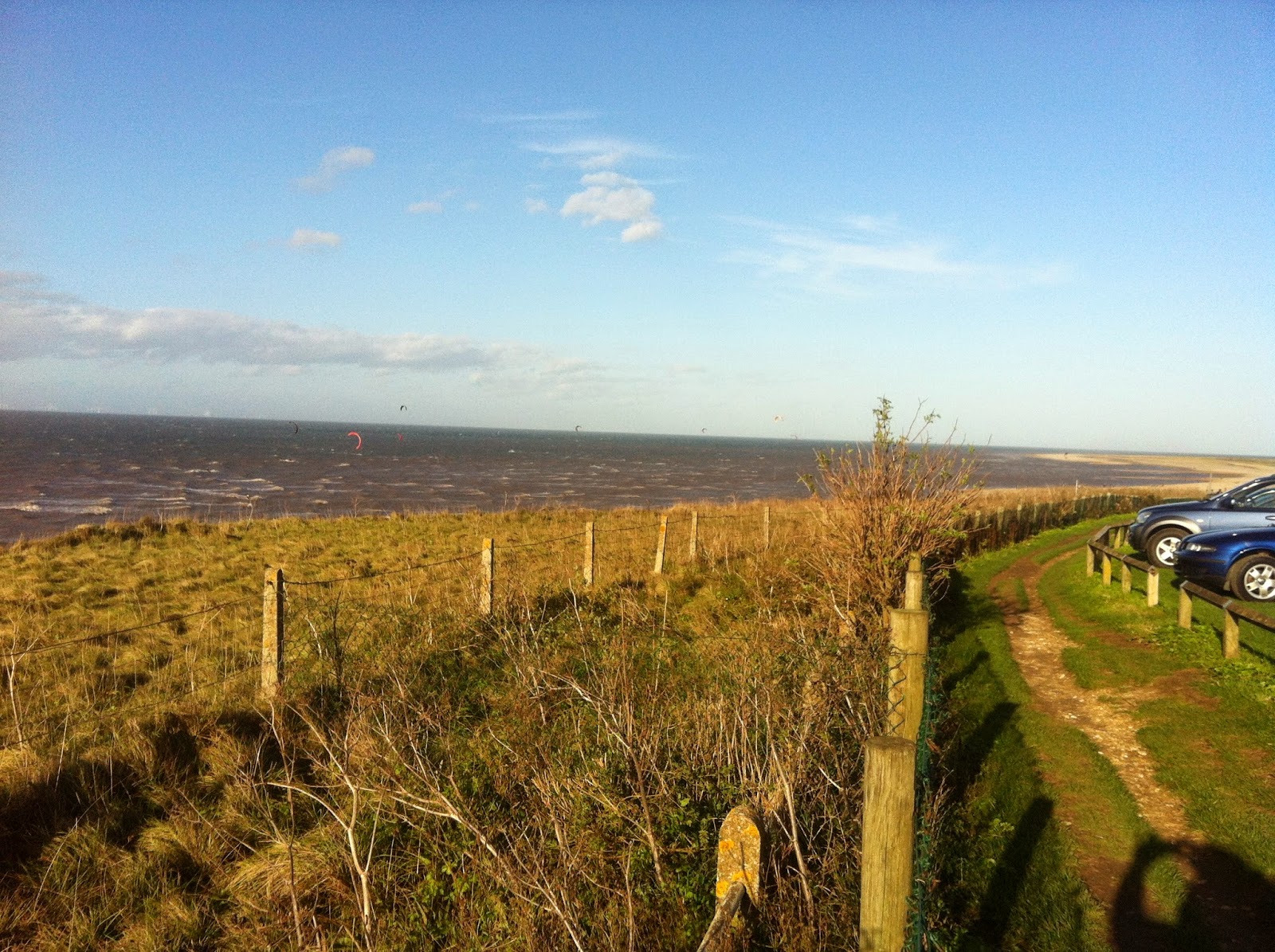 there are loads of kite servers out there, mad mad people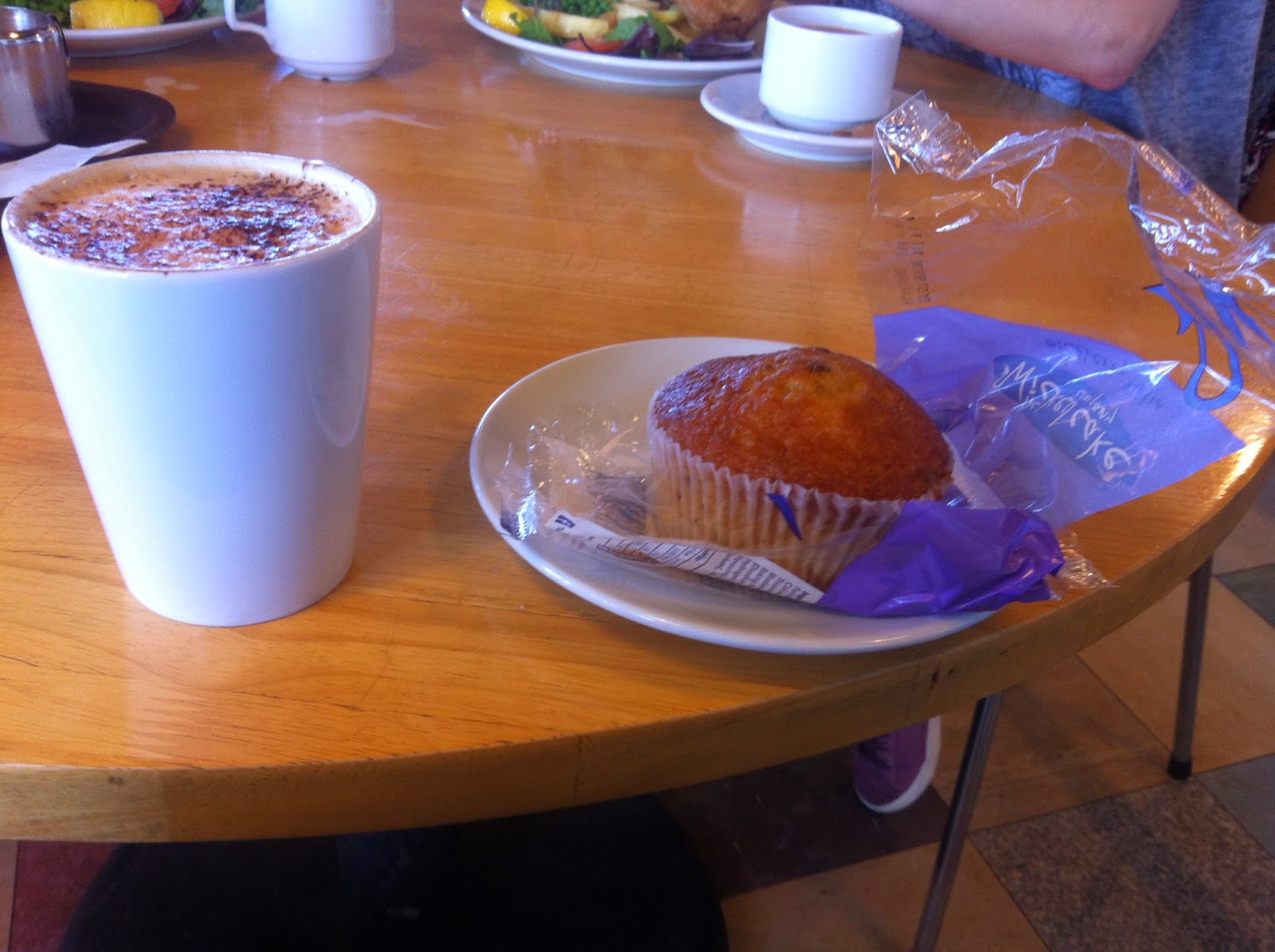 Hit Kings Lynn on the way home which is not really the prettiest of towns, bit confusing to ride around, too, but from there everything was plain sailing except the low sun, silly me forgot the shades. On that leg it came from the side through the trees creating strobe light. Got lucky with the cars, all driving well so I could just nicely swim home in the bulk.
There is proof of mileage...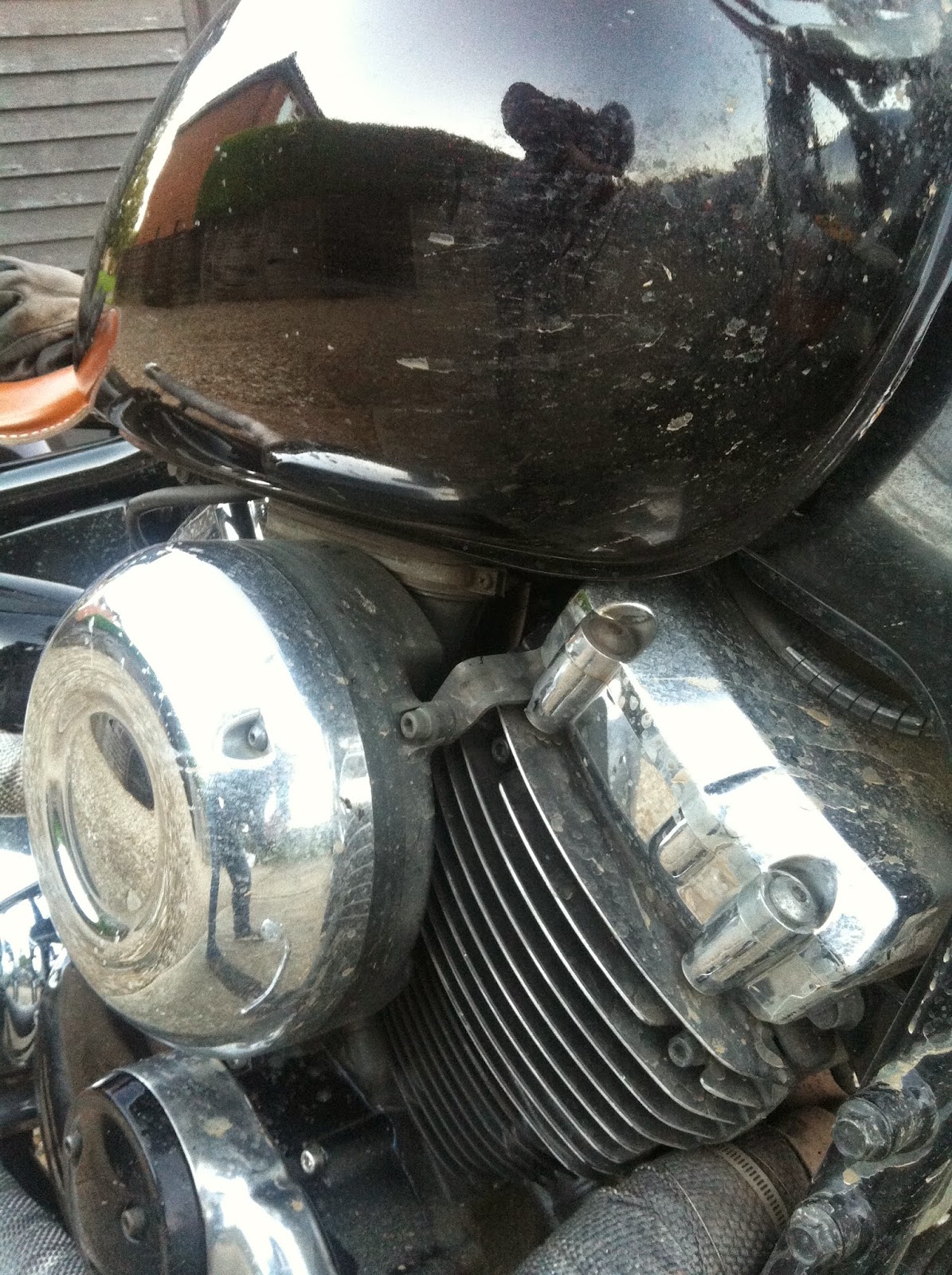 ... and dirt. Goodness me we both were filthy
And my bounty... feeling a bit queasy now
Fantastic day, absolutely proud and happy, and glad that I massively enjoyed riding solo. With that insight the sky is the limit.YaY!